Is Upper Eyelid Surgery Covered by Medical Insurance?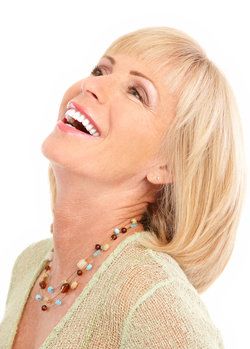 Medical insurance can be a tricky thing, indeed. Most insurance policies will not cover any surgical procedure that is performed primarily or exclusively for cosmetic reasons; however, they might approve that same procedure if it can be shown to be medically necessary, or at least strongly advantageous to a patient's health and well-being. While some plastic surgery procedures - breast augmentation, face lift surgery, and tummy tuck being good examples - are almost never covered by insurance companies because they are more or less exclusively cosmetic in purpose, other procedures - breast reduction being one notable instance - can be justified as medically necessary and therefore reimbursable.
At North West Plastic Surgery Associates in Missoula, upper eyelid surgery is an excellent example of a procedure that may qualify for insurance coverage if certain conditions are met. During initial consultations with experienced plastic surgeon Steven Hardy and his team, candidates for upper eyelid surgery are thoroughly evaluated to determine whether the procedure will help to restore vision that has been obscured by drooping eyelids. If so, then the procedure may be covered, at least in part, by insurance. If not, Dr. Hardy will discuss available payment and financing options that may make the procedure more affordable.
Conditions That Must Be Met for Upper Eyelid Surgery to Be Covered by Insurance
Although upper eyelid surgery produces significant aesthetic improvements regardless of its primary purpose, many patients do find that their vision improves as a result of the surgery. These patients will almost certainly qualify for at least some coverage under their insurance policies. However, Dr. Hardy's word alone that the procedure is medically advantageous will not suffice in convincing an insurance company that it should be covered.
In order to demonstrate the medical necessity of the procedure, Dr. Hardy must administer a visual field exam. During this exam, patients are asked to push a button whenever they see a flashing light. These flashing lights appear at various spots to determine the extent of a patient's field of vision. The exam is administered while the patient's eyes are untaped and then taped to simulate the results of eyelid surgery. If it can be documented via a computer chart that the patient's field of vision is significantly improved by having his or her eyelids taped open, then there is a good chance that his or her insurance plan will cover the cost of the procedure, at least in part.
Dr. Hardy may further provide photographic evidence of the condition as well as a written report of his findings.
It should be noted that insurance companies will only provide coverage for upper eyelid surgery, and only under the circumstances described above. Lower eyelid surgery, generally performed to address undereye bags and sagging skin, is considered an exclusively cosmetic surgery and therefore will almost never be covered by insurance companies.
Learn More about Upper Eyelid Surgery and Insurance Coverage
To learn more about upper eyelid surgery and whether it might be covered at least in part by your insurance policy, please contact North West Plastic Surgery Associates today.
Related to This