What to Expect after Facelift Surgery: Side Effects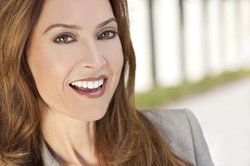 At Northwest Plastic Surgery Associates, we firmly believe that the best patient is a patient who thoroughly understands the procedure he or she is considering, especially when that procedure is as delicate and involved as facelift surgery. Our team of experienced plastic surgery professionals comprises plastic surgeons and other highly trained staff members who provide comprehensive patient education about facelift surgery, taking the time to answer questions, address concerns, and inform patients openly and honestly about both the benefits and risks associated with the procedure.
During consultations between our doctors and patients at our surgical center in Missoula, facelift side effects are discussed in detail so that patients know precisely what to expect after their surgeries. While our plastic surgeons have the skill and experience necessary to minimize the risk of more serious complications, some side effects are to be expected after facelift surgery. In most cases, these side effects are mild and temporary, especially if patients follow the post-operative instructions we provide to the letter.
The Most Common Side Effects of Facelift Surgery
Before committing to undergo facelift surgery, you should understand that, as with any surgical procedure, some side effects should be expected as they are natural and, in some cases, inevitable. These side effects can generally be managed with relative ease and will subside in the days and weeks after surgery. Please keep in mind that proper healing depends on how closely you follow the instructions provided to you after surgery. Following these instructions will not only promote quick, comfortable healing with minimal side effects, but also help to ensure that you achieve the optimal aesthetic results of your facelift surgery.
You may experience any or all of the following side effects after you undergo facelift surgery:
Swelling of the treatment area, which can be controlled through the application of cold compresses and by keeping the head elevated. This swelling generally fades over the course of days, but could remain for several weeks.
Discomfort, which can be managed through over-the-counter pain medication or medication prescribed by our surgeons. You may experience minor to moderate pain during the first day or two after surgery, which can also be controlled with medication. Severe pain is extremely rare.
Bruising of the facial skin, particularly in the eye area.
Numbness of the skin, particularly at the incision areas.
Scarring. Although our plastic surgeons work though the smallest, most strategically placed incisions possible, some scarring is inevitable. In general, these scars will be placed in inconspicuous areas, such as behind the hairline and in the natural creases of the skin. Most scarring will fade and soften over time; however, it will never disappear entirely.
Discoloration of the skin, which usually subsides as the skin heals from surgery.
If any of the above side effects persist for more than a few weeks, then you are urged to contact our practice immediately.
Learn More about Facelift Side Effects
For further information about facelift side effects, or to schedule your initial consultation with our skilled plastic surgeons, please contact Northwest Plastic Surgery Associates today.
Related to This