Laser Tattoo Removal FAQ: Nixing Unwanted Ink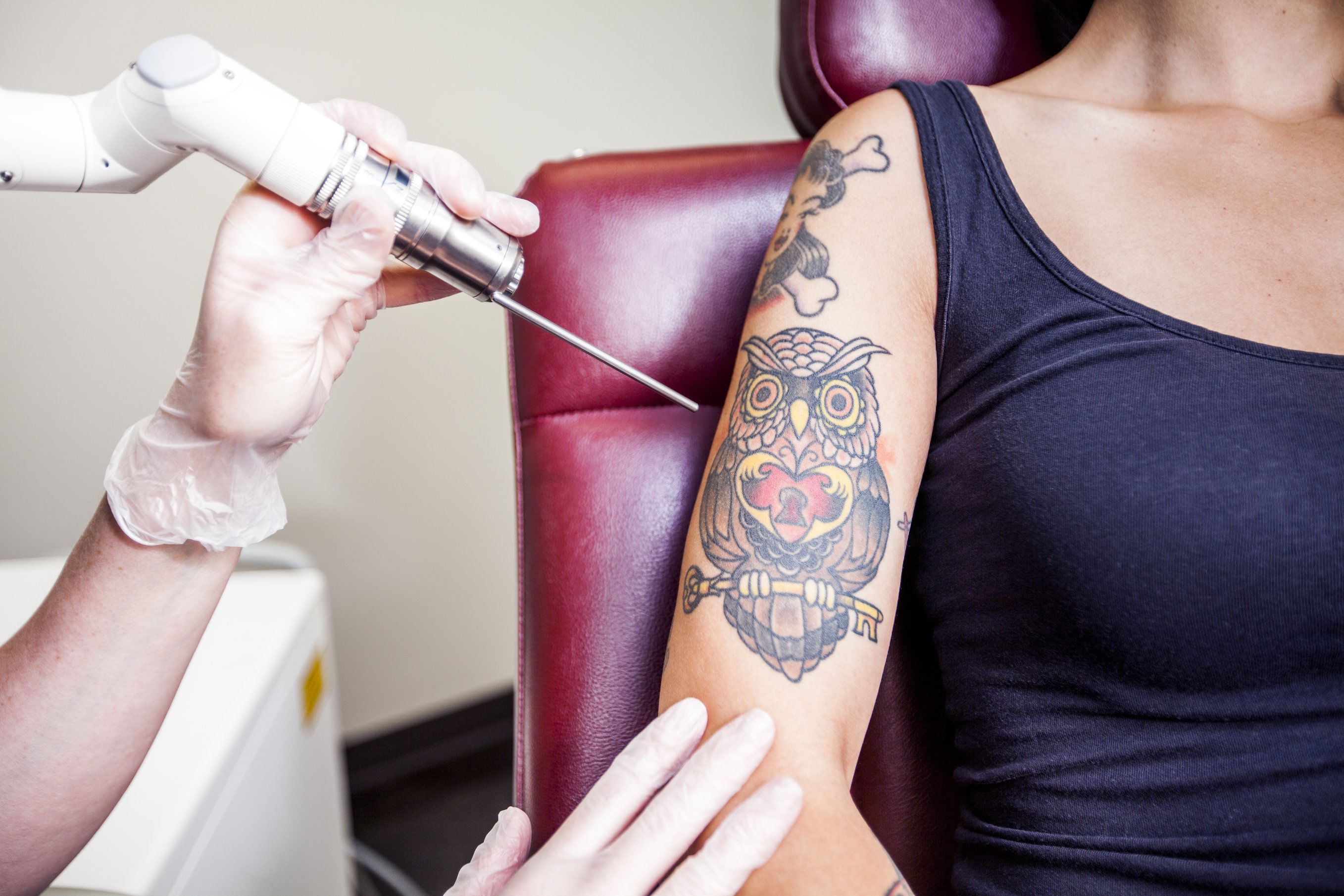 A tattoo can be a great form of self-expression. It can also be a source of regret. In the latter case, people may want to consider various options for tattoo removal. Our Missoula, MT plastic surgery center gets plenty of questions about tattoo removal options every year.
Today, laser tattoo removal is the go-to option for ridding your skin of unwanted ink. Let's answer some of the most frequently asked questions about laser tattoo removal.
How Does Laser Tattoo Removal Work?
Laser tattoo removal targets the ink pigments that are embedded in a person's skin. The ink absorbs the laser light and breaks up into fragments in the process. These fragments of ink are harmlessly absorbed by the body. Multiple sessions may be required for final results, but the procedure helps the ink fade from prominence.
How Does This Compare to Past Methods of Tattoo Removal?
Laser tattoo removal is far more effective, gentler, and less invasive than past methods of tattoo removal. Before the use of lasers, tattoo removal often meant abrasive harm to the skin, or even the removal of the skin that the tattoo was on.
Is Laser Tattoo Removal Safe?
Yes.
Laser tattoo removal has been used for many years now, and is only getting safer as new lasers are being developed and as the technology improves.
Are Certain Ink Colors More Challenging to Remove Than Others?
Yes. Some inks pose greater challenges than others, and sometimes it can vary by laser that is used.
Regardless of the laser system, the easiest tattoos to remove are just black. The most difficult colors to remove tend to be green, light blue, and any neon hues. Even with difficult ink shades, multiple laser sessions can eliminate the appearance of unwanted ink.
Are There Side Effects After Laser Tattoo Removal?
The side effects of laser tattoo removal are very mild and generally include:
Redness
Tenderness
Soreness
Swelling
Blistering
These side effects last for several hours to a few days. As they pass, the skin that's been treated will scar and peel. Once the scabbing and peeling is over, another laser session can be performed.
Will I Need to Take Time Off from Work After Laser Tattoo Removal?
No. For people in most professions, time off from work will not be necessary after laser tattoo removal is performed.
If you work in modeling or similar lines of work where your appearance is the focus, you can discuss your concerns with our team during the consultation process.
How Many Laser Tattoo Removal Sessions Are Necessary?
While the exact number of sessions can vary, most patients will need upwards of six to eight sessions, with a four-to-six-week interval between each session.
What Factors Impact Laser Tattoo Removal Success?
The following factors tend to impact overall success and the nature of the final results:
The color of the tattoo
The size of the tattoo
Layering of multiple tattoos
The age of the tattoo (older is easier)
The part of the body tattooed (slow fading the further down the arm or leg)
If the patient is a smoker or non-smoker (more difficult treatment with smokers)
What Alternatives Are There to Laser Tattoo Removal?
If laser tattoo removal is not an ideal option for you and your needs, the best alternative is often working with a tattoo artist to mask the existing tattoo. The tattoo can be altered or covered to make it more acceptable. Additional alternatives can be discussed during the consultation process.
Is Laser Tattoo Removal Right for Me?
To find out if you are a good candidate for laser tattoo removal, be sure to contact Northwest Plastic Surgery Associates today. We will work closely with you to help ensure you look your best and get the treatment that's best suited to you and your needs.
Related to This