Breast Augmentation Statistics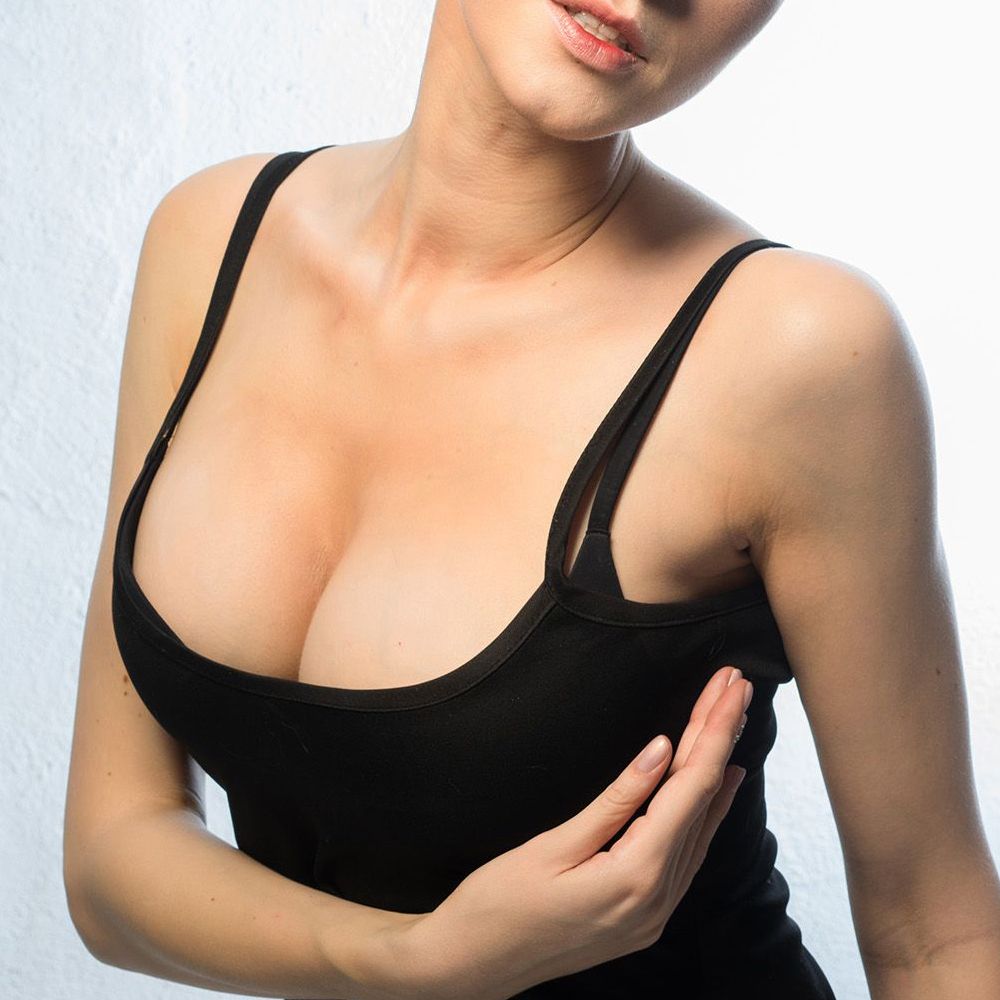 Patients who desire a more shapely, voluptuous chest can benefit from breast augmentation at Northwest Plastic Surgery Associates in Missoula, MT. This procedure involves placing implants to accentuate the shape and size of the breasts. Here, our team of doctors explores the most recent breast augmentation statistics in the United States.
Breast Augmentation: The Most Popular Cosmetic Procedure
Every year, millions of Americans undergo surgical and non-surgical cosmetic treatments to enhance their appearance. According to a study conducted by the American Society of Plastic Surgeons, breast augmentation has consistently ranked as the most popular cosmetic treatment for 12 years in a row. Over 300,000 breast augmentations were performed in 2017 alone, a three percent increase compared to the previous year.
Why Americans Choose Breast Augmentation
Breast augmentation is, of course, a strictly cosmetic procedure. However, patients feel that having a curvy, youthful figure makes them self-assured and more confident. This treatment is catered to your unique aesthetic goals. As a result, patients can enjoy an enhanced appearance as well as clothes that fit properly.
In addition, breast augmentation is readily available today, and is one of the more cost-effective procedures offered in cosmetic surgery. On average, patients pay between $5,000 and $15,000 for the treatment.
Today, breast augmentation is much safer and more predictable compared to conventional methods. Because of access to the internet and social media, more patients are willing to discuss plastic surgery openly. As a result, it has become much more mainstream.
Breast Augmentation According to Age
In 2017, breast augmentation surgery was most common among American women between the ages of 19 and 34. Nearly 47 percent of all cases were performed on patients in this age bracket.
Meanwhile, 38.2 percent of all breast augmentation procedures performed last year were for those aged 35 to 50. Women between the ages of 51 and 64 accounted for 12 percent of breast augmentations, and only 1.9 percent of surgeries were performed on women over the age of 65.
Breast Augmentation for Cancer Survivors
Breast cancer is devastating. Women who have undergone mastectomies as part of their cancer treatment can opt for reconstructive surgery. This involves a number of possible procedures, including breast augmentation.
Each treatment plan is designed according to the needs of the patient. The American Society of Plastic Surgeons launched the Breast Reconstruction Awareness Campaign in 2012 to educate and empower women to make informed decisions following breast cancer diagnosis and treatment.
In 2017, over 106,000 reconstructive surgeries were performed on breast cancer survivors. Today, about 40 percent of women will choose breast reconstruction following mastectomy.
Am I a Candidate for Breast Augmentation?
If you are dissatisfied with the shape or size of your breasts, you could be eligible for breast augmentation. Candidates should be in good general health and have reasonable expectations for treatment and results. The best way to find out if you qualify for breast augmentation is to have a consultation with one of our doctors.
Contact Northwest Plastic Surgery Associates
If you are interested in learning more about breast augmentation, schedule a visit at Northwest Plastic Surgery Associates. We can explore your options and determine a treatment plan that is right for you. Contact us online or call our office.
Related to This