As you get closer to your weight goal, it can be frustrating to see excess fat still clinging in hard-to-target spots.
Board-certified plastic surgeon Stephen Hardy can create the sleek contours you've worked hard for using advanced liposuction techniques.
Consult with our nationally-recognized surgeon at our two locations in Polson and Helena, MT, that serve the Missoula area.
A Trimmer, More Toned You
Northwest Plastic Surgery Associates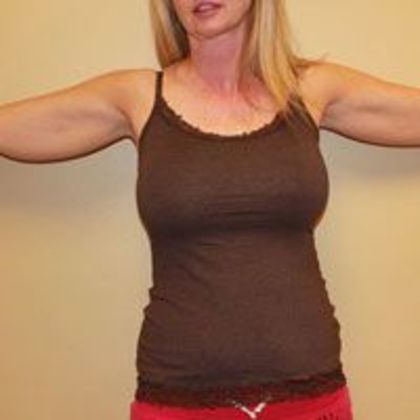 World-Class Care in Missoula
The Art of Liposuction
When it comes to liposuction, it's not just technology that matters, but also technique. There's no substitute for a surgeon's skill in the world of cosmetic surgery. Dr. Hardy is board-certified and served as chief of plastic surgery at William S. Middleton Memorial Veterans Hospital in Madison, WI, before coming to Montana. He is well-versed in liposuction with a deep understanding of how much fat should be removed and where. His exceptional skill gives patients the sleek, smooth contours they are striving for.
Proven Technology
Northwest Plastic Surgery Associates, which makes patient safety and outstanding results priorities, uses only the best plastic surgery technology and treatments at its practices in Polson and Helena, MT, that serve the Missoula region. Before any new technology earns a place at the practice, Dr. Hardy studies the science, talks with colleagues in the field, and determines which technologies provide safe, effective treatments for the men and women who put their trust in him and the practice.
Specialized Counseling
Each person is unique and needs cosmetic treatments tailored to their needs and goals. We take our deep understanding of reconstructive surgery and its emphasis on form and function and blend it with cosmetic surgery to create a completely individualized treatment plan. If we believe a more conservative treatment will give you the results you want, we'll tell you instead of immediately proposing a surgical solution. From start to finish, we'll support you at every step toward a more confident self.
Is It Time To Put Yourself First?
Call for a Liposuction Consultation
Northwest Plastic Surgery Associates serves the greater Missoula, MT, region and is committed to creating completely individualized treatment plans while keeping pricing competitive.
Dr. Stephen Hardy is board-certified and works closely with each patient to create a unique assessment and treatment plan so they can achieve their goals of a trimmer, sleeker contour. Dr. Hardy has been practicing reconstructive and cosmetic surgery since 1993, winning accolades for his surgical skills. To explore your treatment options, contact us by calling:

Serving the Missoula Region
With Offices in Polson, and Helena, MT

See What Our Patients Are Saying...
Dr. Hardy and his staff are phenomenal. My son was born with a cleft lip and palate and has had multiple surgeries and I couldn't have asked for a better doctor for him!
View on Google
Love Dr. Hardy and his staff! They're all very friendly and knowledgeable. I always know I'm in great hands when I'm there. Best plastic surgeon!
View on Google
Dr. Hardy offers two specialized types of liposuction surgery: tumescent and laser-assisted. These advanced techniques and years of experience allow Dr. Hardy to sculpt the pleasing contour and smooth results patients expect. His techniques also promote faster recovery times and less discomfort.
Both methods use a thin tube, called a cannula, that is inserted via small incisions into the treatment area and suctions out excess fat.
Tumescent Liposuction
With tumescent liposuction, Dr. Hardy will inject a sterile solution containing lidocaine and epinephrine. The solution makes it easier to suction the fat with less blood loss and discomfort compared to traditional liposuction.
Laser-Assisted Liposuction
Laser energy melts the fat, which is suctioned out through the cannula. The thermal effect of the laser tightens the skin for a firmer, smoother result, further enhancing the contouring effects of the fat removal. The laser also encourages collagen regeneration for firmer skin.
Who Is a Good Candidate for Liposuction?
You Should...
Be Close to a Healthy Weight
Liposuction is not a weight-loss treatment, but a procedure that creates a pleasing contour by removing stubborn deposits of fat in targeted locations. For the best results, you should be within 30 percent of your ideal weight. Liposuction is not recommended for patients wanting to lose a substantial amount of weight. In these cases, Dr. Hardy can recommend alternative treatments, such as a body lift.
Have Firm, Elastic Skin
The ideal patient has skin that is elastic and will conform to their new shape after excess fat has been removed; however, if your skin has lost its elasticity, Dr. Hardy can recommend other cosmetic methods, such as a tummy tuck, that can give you a pleasing shape while also dealing with sagging skin.
Not Smoke or Be Willing to Stop
Smoking interferes with your body's ability to heal. Ideally, you should not be a smoker. If you do smoke and aren't willing to quit entirely, you will at minimum need to stop smoking before surgery and during your healing period.
Be in Good Overall Health
Certain medical conditions, such as heart disease, diabetes, or a weakened immune system, can increase your risk of complications. Dr. Hardy will first perform a thorough health screening to ensure you can safely undergo the procedure.
Choosing a Qualified Surgeon
The Board-Certified Difference
Whether you want to eliminate stubborn fat that won't respond to diet or exercise or give your figure a more contoured look after weight loss, it's important to choose a plastic surgeon with a deep understanding of liposuction techniques and the qualifications to apply them for the best results.
Dr. Hardy is certified by the American Board of Plastic Surgery, the only certifying board for plastic surgery recognized by the American Board of Medical Specialties. He is nationally recognized for his cosmetic and reconstructive skills and is a leading provider of liposuction and other transformative treatments in the greater Missoula area.
We have offices in Helena and Polson, MT. To explore what liposuction treatment from Dr. Hardy can do for you, contact us with our form or call:
"A comfortable, informative, & great experience"
Dr. Hardy and all the staff are wonderful! It was a comfortable, informative, & great experience. Dr. Hardy's work is amazing!
View on Google
The best you will find , compassionate and highly skilled. Don't bother leaving Montana to find another. Dr Hardy is the best.
View on Google
Liposuction Treatment Timeline
Dr. Hardy performs safe, effective, and minimally invasive liposuction. Using our cosmetic surgeon's methods, liposuction is typically an outpatient procedure and, in many cases, can be performed with just a local anesthetic; however, general anesthesia is an option for patients also. The basics of both tumescent and laser-assisted liposuction are the same:

Our competitive pricing and outstanding results attract patients from throughout the Missoula area.
"I know I will always be taken care of"
Dr. Steve Hardy and his staff are top notch. I have been a patient of Dr. Hardy's for over ten years. He was with me through my fight against breast cancer and performed numerous surgeries and procedures on me for my mastectomy and reconstruction. He is a perfectionist and a kind and caring man. When I walk into his office I know I will always be taken care of.
View on Google
Dr. Hardy is one of the most talented, nicest and caring doctors I've ever met. My son was born with a bilateral cleft lip and palate and we could not ask for a better surgeon. He even came to meet little Daxon in the hospital when he was born to help put our terrified parents minds at ease. Not only does he go above and beyond and truly care for our son, but his repairs look phenomenal.
View on Facebook