Achieve Slimmer Legs with a Thigh Lift
If you have been seeking a safe, effective treatment to improve the shape and appearance of your thighs, it is imperative to find a highly skilled professional with proven results. Dr. Stephen P. Hardy is renowned for his ability to perform several types of thigh lifts at his Polson, MT, practice. Undergoing thigh lift surgery at Northwest Plastic Surgery Associates can result in more toned legs by eliminating excess tissue and skin. Dr. Hardy can also perform liposuction in conjunction with your thigh lift procedure.
We offer four types of thigh lifts that can be performed on their own, or in conjunction with other body contouring procedures, to achieve an all-over body transformation.
Thigh Lift Procedures
During your initial consultation, Dr. Hardy will discuss your medical history and aesthetic goals, then work with you to plan a customized thigh lift procedure. We offer four types of thigh lifts that can be performed on their own, or in conjunction with other body contouring procedures, to achieve an all-over body transformation:
Outer Thigh Lift: Also known as a bilateral thigh lift, the outer thigh lift involves making an incision along the upper thigh, near the bottom of your underwear line. Liposuction and tissue removal is performed, and the skin is pulled tighter and carefully cut to create firmer thighs. This procedure targets the fat and skin on the front and outside of the leg and is beneficial for patients who have excessive sagging skin from extreme weight loss.
Inner Thigh Lift: Dr. Hardy will make a discreet incision where the thigh meets the groin, along the underwear line, removing excess skin and fat. If necessary, he will first perform liposuction, and then trim and tighten the remaining skin for improved natural-looking leg contours.
Medial Thigh Lift: Dr. Hardy will make an incision from the groin to the buttocks, following the natural crease below the buttocks. After the incisions are made, he will lift and remove the excess tissue, tightening the remaining skin. Patients who have excess skin from aging or extreme weight loss, or who desire more contouring than an inner thigh lift offers, may benefit from this type of thigh lift.
Mini Thigh Lift: A mini thigh lift is a good option if you are experiencing sagging tissue in the upper third of the leg. Dr. Hardy will make a small, short incision in the groin, through which he will remove excess skin and tissue. This procedure involves a quick recovery time and minimal scarring.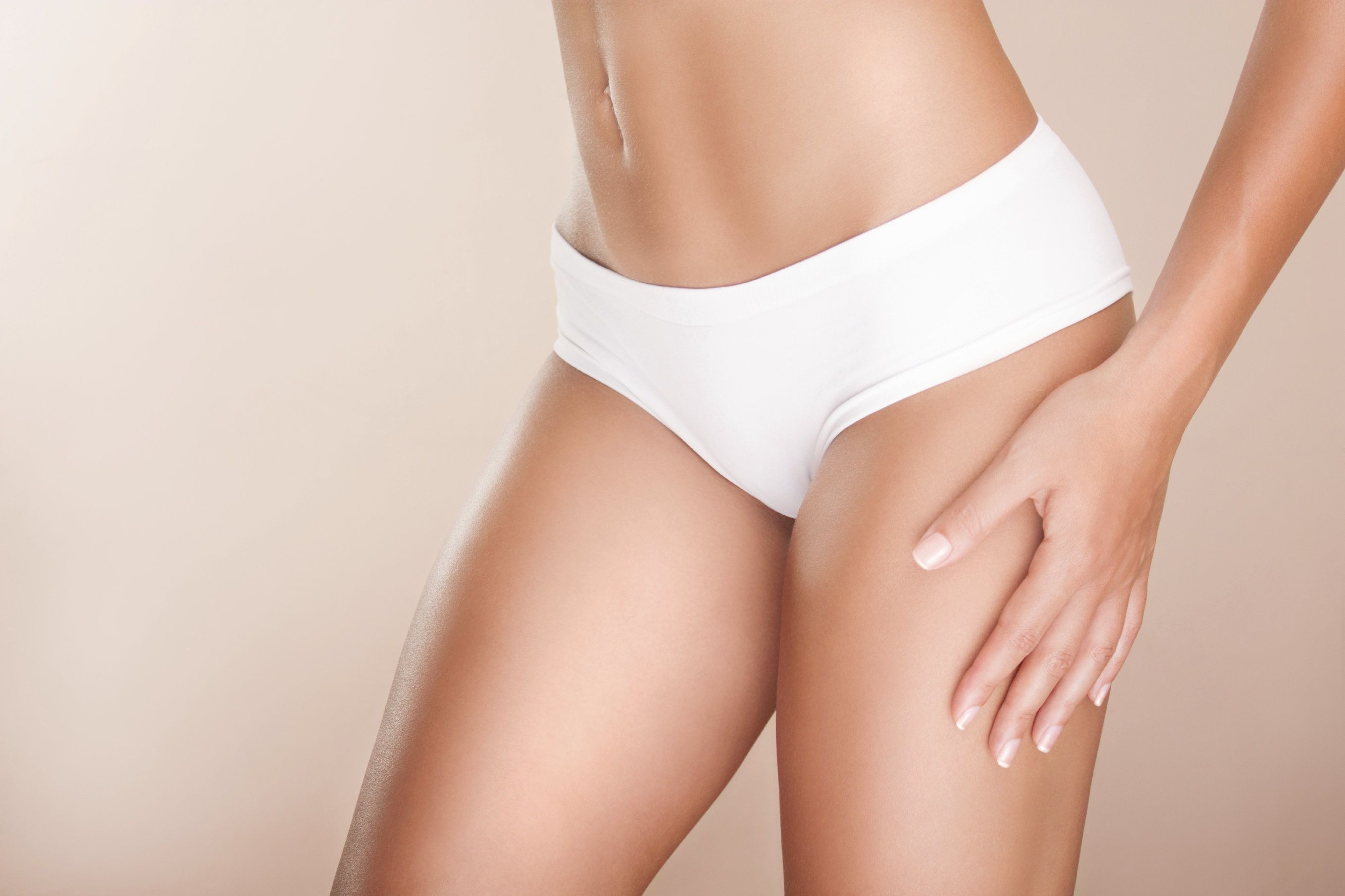 Are You a Candidate for a Thigh Lift?
You may qualify for a thigh lift if you have excessive sagging skin or fat that proper diet and exercise will not eliminate. Candidates interested in undergoing thigh lift surgery should be:
in good overall health
at a stable weight
free from smoking and excessive drinking
committed to living a healthy lifestyle
Thigh Lift Surgery: What to Expect
It is important to understand the before, during, and after phases of thigh lift surgery. Dr. Hardy will review this process in detail with you during your initial consultation. Most thigh lift patients experience the following procedural steps:
Surgery Preparation and Anesthesia: During your initial consultation, Dr. Hardy will provide you with surgery preparation instructions that should be followed closely, to help ensure a successful procedure. These instructions will include foods, beverages, and medications to avoid before surgery. Your surgery will last about two hours. Dr. Hardy will administer anesthesia to make sure that you feel as comfortable as possible during your procedure.
Incisions and Sutures: The type of thigh lift you choose will determine the location and size of incisions. Dr. Hardy's skill and technique allow him to make incisions in a way that helps minimize scarring. Once the excess fat and skin have been removed, he will carefully close the incisions with sutures and apply bandages. You may be given a compression garment to help minimize bruising and swelling.
Recovery: It is important that you follow all post-surgery instructions. You may experience some pain, bruising, and swelling, but you can expect to return to regular activity after just a few weeks. You will notice more contoured thighs almost immediately, with full results usually visible after the swelling subsides.
Risks and Benefits
As with any surgery, there are risks involved with a thigh lift, including infection, blood clots, fluid retention, and skin discoloration. Dr. Hardy goes to great lengths to minimize your risks. He will answer all of your questions, so that you are fully informed about the risks, recovery, and procedure.
Some of the many benefits you can experience from a thigh lift include:
Slimmer, contoured, younger-looking thighs
Improved self-confidence
Clothing that fits more comfortably
Less self-consciousness during activity and exercise
Schedule Your Personal Consultation
An arm lift can help you achieve your goals to look and feel your best, and will be part of an overall new healthy outlook and lifestyle. Contact our practice today to find out more about the thigh lift procedures or to schedule your personal consultation with Dr. Stephen P. Hardy.