Achieve a Youthful, Healthy Glow with BOTOX® Cosmetic
Dr. Stephen P. Hardy and Christy Lopp,l APRN, FNPC, WHNP provide BOTOX Cosmetic injections at our Polson, MT, cosmetic practice, as well as our satellite clinic in Helena. This low-risk and minimally invasive treatment offers patients a fast and reliable way to reduce facial wrinkles. BOTOX Cosmetic is a good solution for patients who want a more youthful appearance without the need to undergo surgical treatment. Dr. Hardy and/or Christy Lopp, APRN, FNPC, WHNP thoroughly evaluate all our patients to avoid potential risks and complications, making it a safe and effective treatment.
Top Injectable for Lines and Wrinkles
BOTOX Cosmetic has been a top injectable treatment since its FDA approval in 2002. Since then, millions of patients around the world seek out doctors who offer the treatment. At Northwest Plastic Surgery Associates, we offer BOTOX Cosmetic to our patients who want to address:
Lines across the forehead
Crows' feet, or lines at the outer corners of the eyes
Frown lines between the eyebrows
Excess underarm sweating
With BOTOX Cosmetic, patients can lessen the appearance of lines and wrinkles for a more youthful appearance.
Who Can Benefit from BOTOX Cosmetic?
BOTOX Cosmetic is a popular treatment for patients with premature signs of aging. While typical candidates are those between the ages of 40 and 60, we can treat patients as young as 18 when necessary. Although there are plenty of other treatment options available, such as dermal fillers and chemical peels, BOTOX Cosmetic offers reliable results in a short period of time.
With BOTOX Cosmetic, patients can lessen the appearance of lines and wrinkles for a more youthful appearance.
What to Expect during Treatment
Injection
The BOTOX Cosmetic process is simple. After identifying and cleansing the treatment area(s), we will inject the solution. Some areas may require more than one injection. The injection process is performed in our office and involves minimal discomfort. However, if you are concerned about pain, we can apply a numbing cream prior to administering the injections. The entire treatment is typically administered in less than 30 minutes.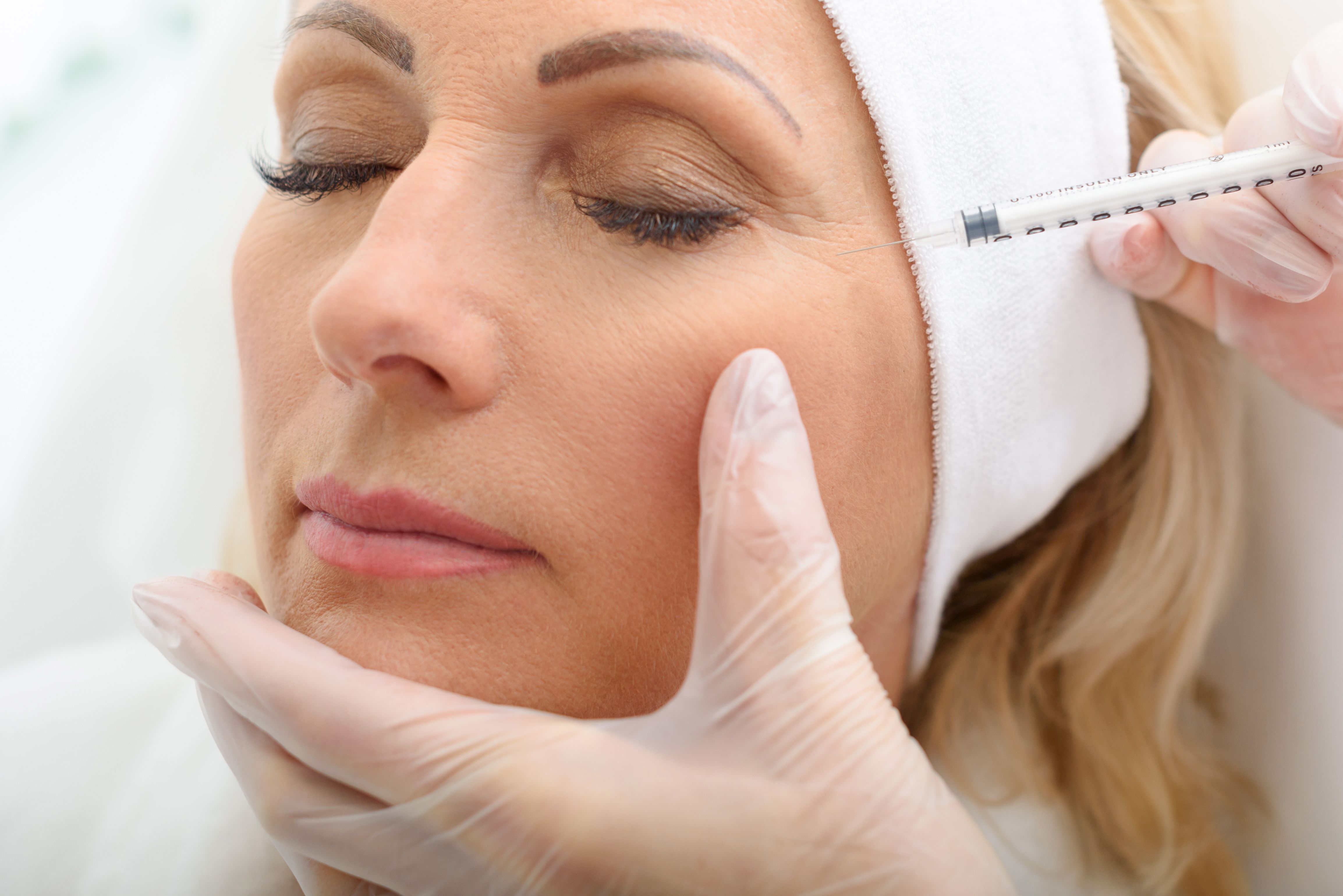 Recovery
You can usually return to work or any other activities immediately following your injections. You may notice some slight tenderness, redness, bruising, or inflammation at the injection site. You may also experience some itching. This is all normal and usually subsides within a few hours. You should keep your head in an upright position for the first few hours and avoid sun exposure.
Results
Before you even leave our office, you could notice improvements to your appearance. Over the next 48 hours, lines and wrinkles will continue to fade as the BOTOX Cosmetic works to relax the muscles behind those wrinkles. Results vary from patient to patient, but you can expect your results to last for approximately four months. When your results fade, we can retreat those areas so you can maintain a youthful and healthy appearance.
Look Years Younger with BOTOX Cosmetic
BOTOX Cosmetic is a great alternative to surgery for many patients. With little to no discomfort and zero downtime, you can achieve dramatic results. To learn more about BOTOX Cosmetic or to schedule a consultation, call Northwest Plastic Surgery Associates at (406) 728-3811 or contact our office online.