Understanding the Benefits of Various Breast Lift Techniques
If your breasts have lost their firmness and shape, a breast lift can be a good option to restore your curves. Plastic surgeon Stephen P. Hardy, M.D. uses several different breast lift techniques to give patients in the Missoula, MT, area a perkier, more youthful-looking bust. Various approaches to breast lift surgery are based on the degree of sagging present and whether the patient wishes to combine the procedure with breast augmentation or reduction surgery. Using his extensive experience and skill, Dr. Hardy will select the best technique to maximize benefits and ensure the most satisfying results based on your unique goals. To schedule a personal consultation with our board-certified plastic surgeon, contact us today.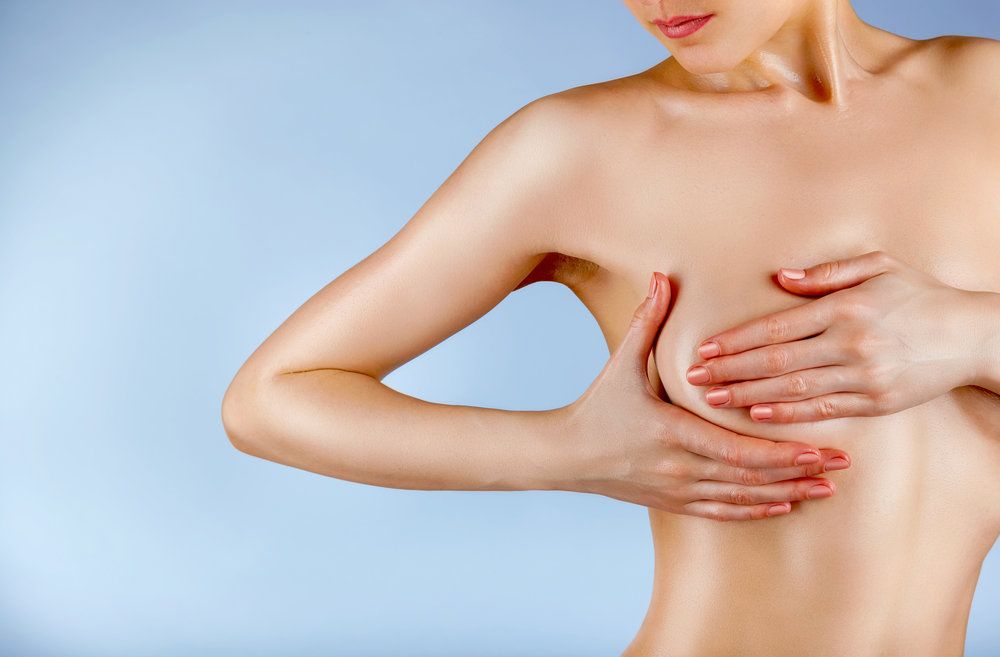 Types of Breast Lift
Every breast lift (mastopexy) requires one or more incisions to allow the surgeon to lift and reposition the breast. In general, the goal is to provide the desired result with the least amount of scarring. Although some scarring is unavoidable, the lines will fade over time and there are certain topical products that can further reduce their appearance.
Dr. Hardy believes in the importance of patients being educated about their surgical options. The four main incision patterns used during breast lift, in order of least to greatest amount of lift, include:
Crescent Lift: This technique is only suitable for patients with a small degree of breast sag (ptosis). Most often, it is performed when the patient is also having breast augmentation. During surgery, Dr. Hardy removes some skin and tissue in the shape of a crescent above the areola. He then reattaches the surrounding skin so the front of the breast sits higher.
Donut Lift: Suitable for patients with a mild to moderate degree of sagging, this technique involves making an incision all the way around the perimeter of the areola. The skin is removed in a doughnut shape so that when the surrounding tissue is reattached, the breast is lifted. Dr. Hardy may also remove some tissue above the areola to achieve a natural-looking shape. When it is combined with breast implants, this technique can also provide a comprehensive enhancement for patients with more pronounced drooping.
Lollipop Lift: This technique includes an incision around the entire areola and down the underside of the breast (like a circle on top of a stick). Also known as a keyhole incision, the technique is suitable for patients with a moderate degree of sagging, and who are not having breast implants placed.
Anchor: Also known as full mastopexy, this common breast lift technique can correct severely sagging breasts. Its name is derived from the anchor-shaped incision that encircles the areola, continues vertically down under the breast, and horizontally along the natural fold. It lets Dr. Hardy remove enough skin and tissue to achieve the desired lift and firmness before repositioning the nipple higher on the breast. The anchor technique is commonly combined with breast reduction.
Customizing Your Enhancement
The main advantage of having multiple techniques available is that they allow for a high degree of personalization. An additional benefit is that all of them involve making an incision partway or all the way around the areola, which allows Dr. Hardy to reduce the size of the areola if it has stretched out of proportion. By further individualizing your breast lift with reduction or augmentation, or with body contouring for a mommy makeover, Dr. Hardy can help you look and feel your best.
Contact Us to Learn More
Dr. Hardy is a highly credentialed plastic surgeon with an uncompromising commitment to patient care and satisfaction. If you are interested in learning more about your breast lift options, please contact us to schedule an appointment with Dr. Hardy today.